Uniform
EUSA rules concerning players' uniform are based on FIVB Rules.
Uniform consists of a jersey (shirt), short, training suit, and must be the same for the whole team. The libero has to wear the same uniform in a different colour.
Player equipment (accessories) consists of shoes, knee-guards, ankle supporters and elbow protections. Sleeves for legs and arms have to be in the main colour of the shirt.
All letters and numbers (university name/code, player's registered jersey name and player's numbers) on the player uniforms must be Latin characters and must be in contrasting colours to the part of the uniform where they are placed.
Numbers has to be placed on front and back side of jerseys. During the entire duration of the EUC competition each player must wear the same number.
---
Sport Equipment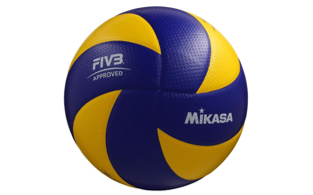 Official Championship ball: Mikasa MVA200
Balls for training and warm – up will be provided by the OC