Everything is ready for the first matches at the European Universities Volleyball Championship in Lodz. All the teams have arrived, they know their opponents, and Mr. Krzysztof Kwiatkowski officially declared the EUC opened.
Zatoka Sportu, home of the Lodz University of Technology AZS was the host of the opening ceremony and it was an honor to welcome University of Technology, City of Lodz and the Lodzkie region officials, as well as the EUSA President, Technical Delegates and EUSA Office member.
 After all teams have been introduced, Prof. Ireneusz Zbicinski, the vice rector of the host university, reminded all the athletes that they are in the Country of Volleyball as this sport is among the most popular in the country. Also, he wished everyone pleasent stay in Lodz.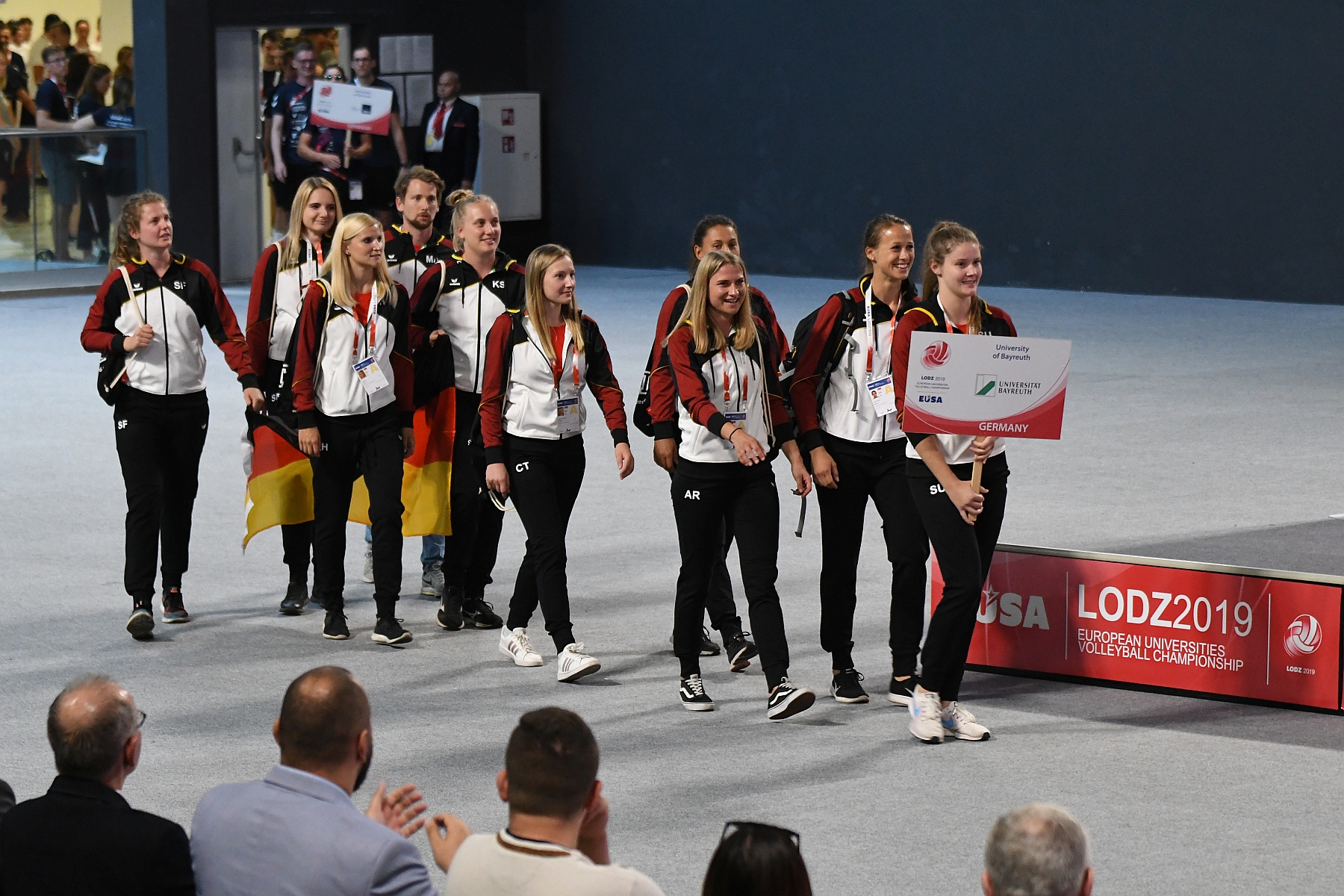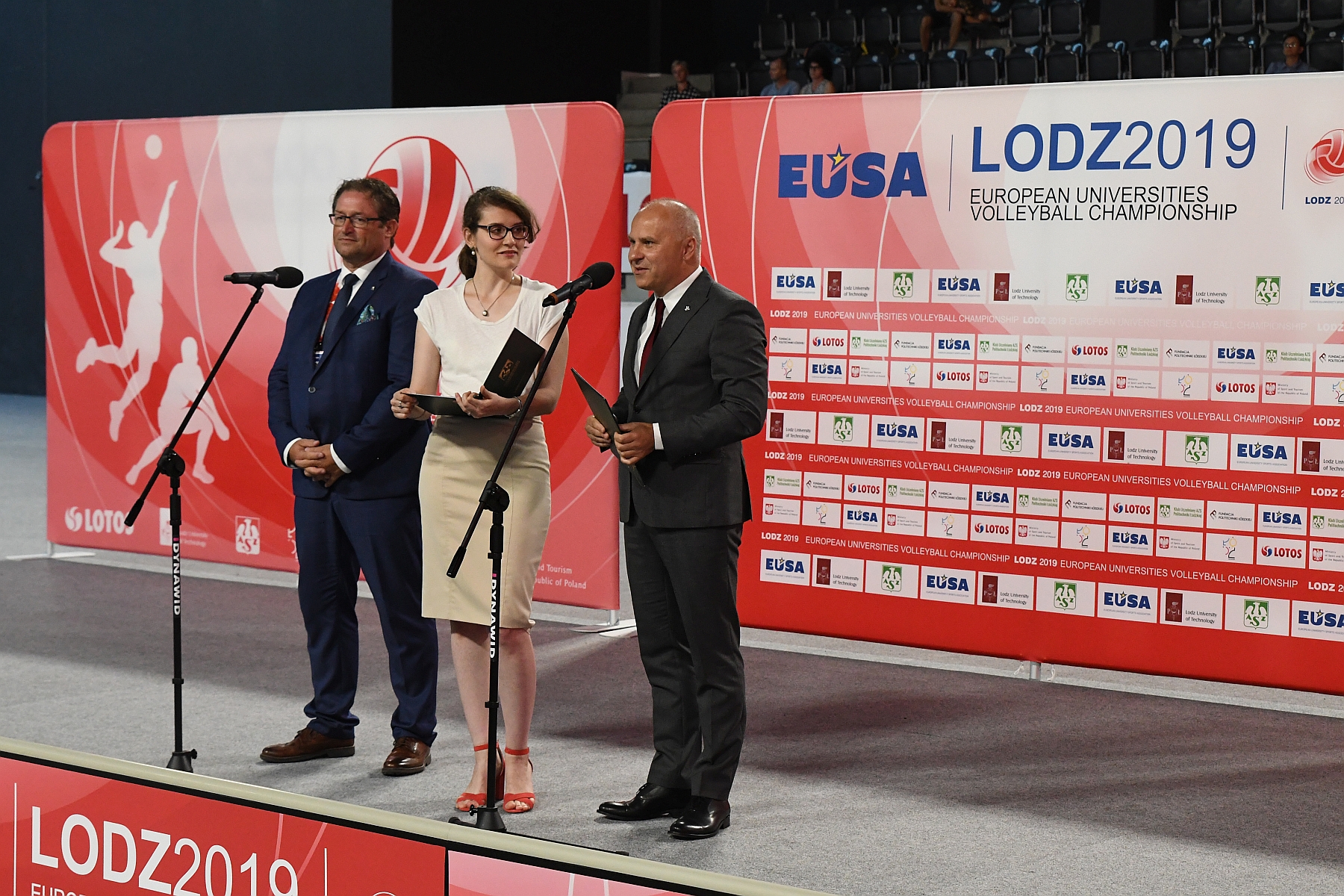 EUSA President Mr. Adam Roczek, and Technical Commission Chair Mr. Jorg Forster came to the stage together and thanked the organizers for getting everything ready in short notice and hoping that everything will be in the spirit of fair-play. They concluded by giving Mr. Zbicinski and Mr. Marcin Golaszewski, Lodz City Council Chairman plaques for the great effort they put in.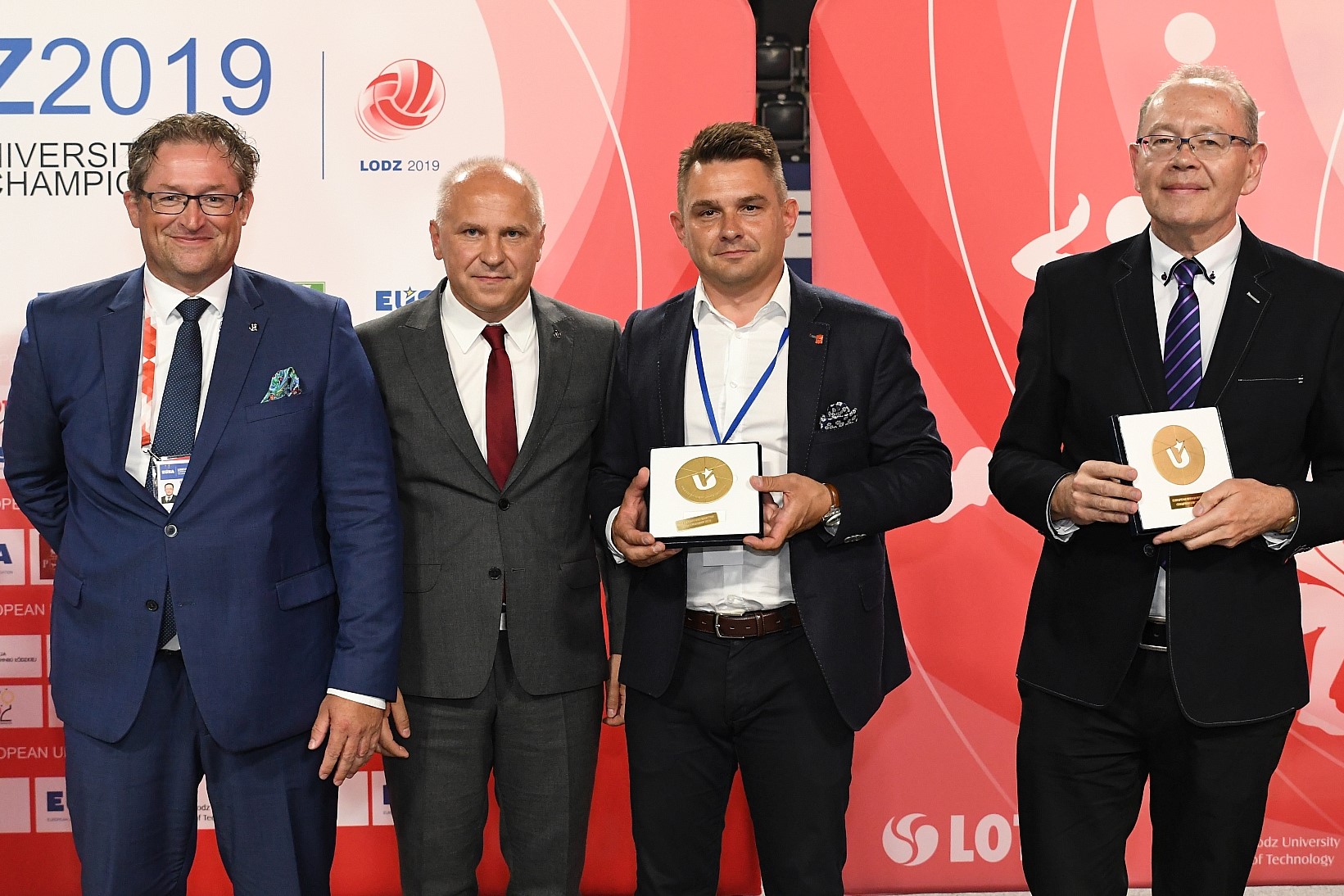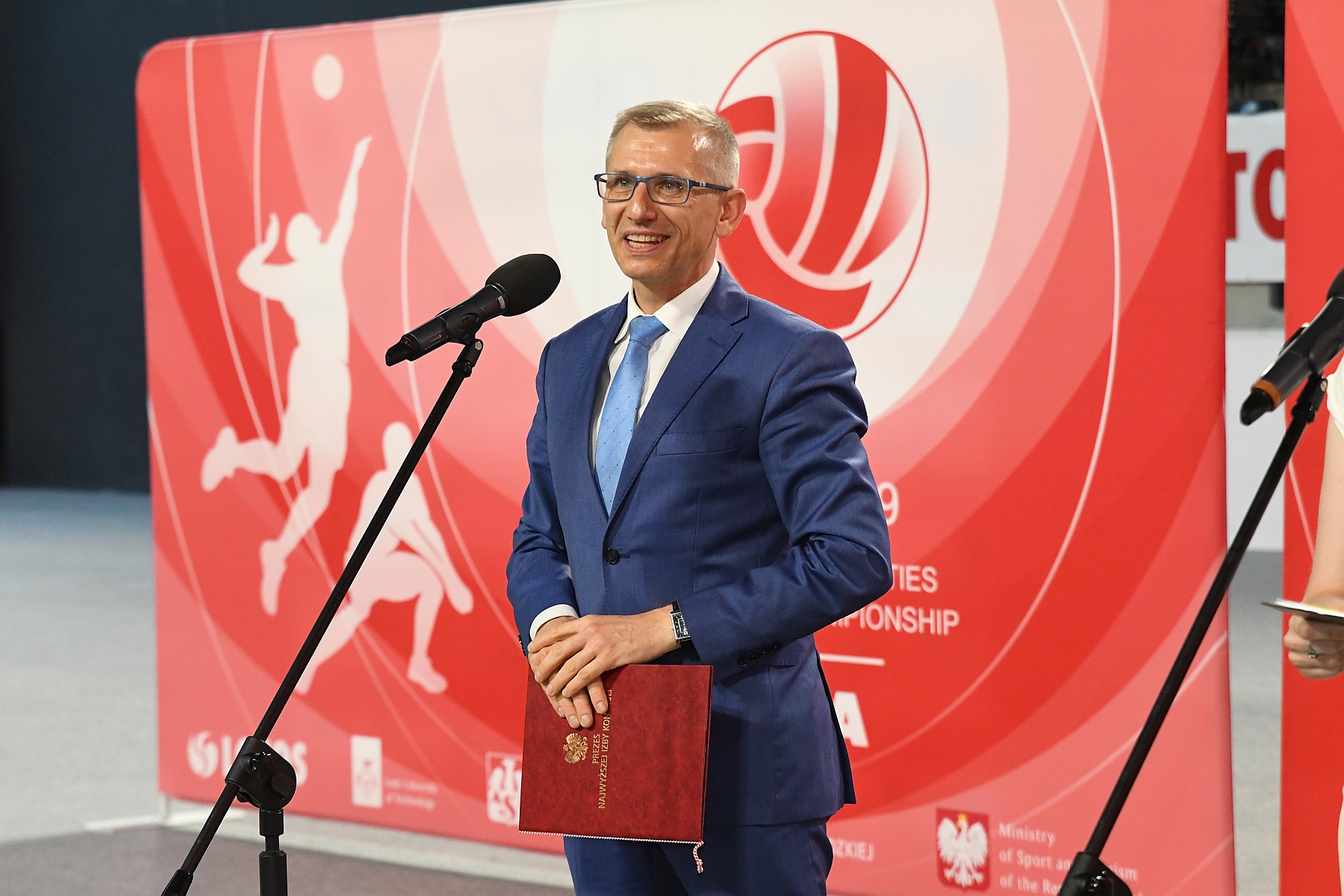 Marcin Golaszewski was the next speaker and he welcomed everyone to the City that celebrates its 596 birthday this weekend and hoped that participants will return to Lodz in the future.
The honor to officially open the competition went to Supreme Audit Office President Mr. Krzysztof Kwiatkowski. Last, but not the least, Ms. Sandra Sobor and Mr. Krzysztof Wojtunik read the oaths for players and referees.